<color=#ffffff>
Bra Fitting Advice For All Occasions.
We all know that bras fit differently, but why? I'm here to support you, and during your bra fitting we'll talk about why all the bras you're trying are different, and which is best for you.
Let's Chat
BraLady shared a post.
November 27, 2019 7:45pm
Boob-ology
Pledge £5 and reward yourself with the warm fuzzies and my everlasting gratitude! You do know that helping people makes you feel good right? Giving apparently makes you live longer too... it's a win-win situation! I'll even send you a personalised thank you note on a very cool Paperchase 'gold boobs' Postcard and a pure, gentle and deliciously scented 5ml Soak Wash sachet.
https://www.crowdfunder.co.uk/checkout/boobologybrafitting
Tweet Bra Lady UK


December 3, 2019 4:17pm
@BdailyRebecca I'll email you. As much as there are passionate men about bras, we are an all female business 😉
I'll email you. As much as there are passionate men about bras, we are an all female business 😉

— BraLady (@BraLadyUK) December 3, 2019

December 3, 2019 6:24am
"I've no idea why, but girlfriends may talk about sex in their circle, but not how if their bras are comfortable, or that their boobs are constantly hurting." https://t.co/tYRWnx8NqK #BraSize #BraHealth #Brafitting https://t.co/maWpiA1kpn
"I've no idea why, but girlfriends may talk about sex in their circle, but not how if their bras are comfortable, or that their boobs are constantly hurting." https://t.co/tYRWnx8NqK #BraSize #BraHealth #Brafitting pic.twitter.com/maWpiA1kpn

— BraLady (@BraLadyUK) December 3, 2019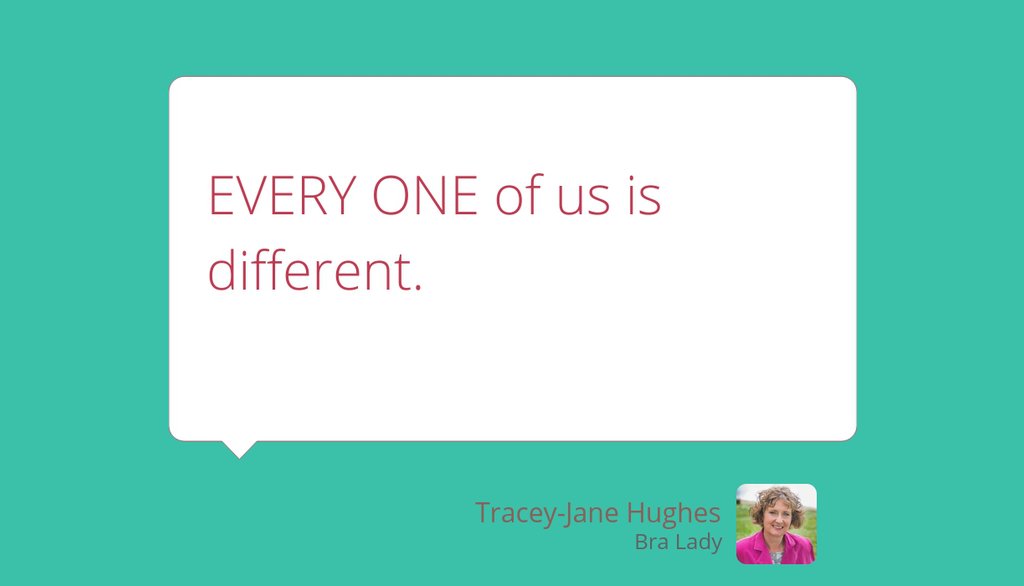 December 2, 2019 6:26am
"Our Bra Lady bra fitting team offer a home bra fitting service to help you get the right bra style and size for you, which is comfortable AND supportive 🙂" https://t.co/879nHet8EN #Comfortablebras #Supportivebras #Bratalk https://t.co/L2u7Ale2Q1
"Our Bra Lady bra fitting team offer a home bra fitting service to help you get the right bra style and size for you, which is comfortable AND supportive 🙂" https://t.co/879nHet8EN #Comfortablebras #Supportivebras #Bratalk pic.twitter.com/L2u7Ale2Q1

— BraLady (@BraLadyUK) December 2, 2019