<color=#ffffff>
Bra Fitting Advice For All Occasions.
We all know that bras fit differently, but why? I'm here to support you, and during your bra fitting we'll talk about why all the bras you're trying are different, and which is best for you.
Let's Chat
BraLady
May 30, 2020 11:12am
BraLady
Boobs, bras and breast health.
A quick tour around breast development and bra fitting for our unique body and breast shapes and sizes.
Starts at 1minute.
If you need help with your own bra health, and finding the right shape or style for you, get in touch.
#AskBraLady
Tweet Bra Lady UK



October 9, 2020 2:59pm
Just seen the @DunelmUK advert - if you're like the nurse taking your bra off as you come through the door, there's a better bra for you out there 😉 #brahealth #breasthealth #womenshealth https://t.co/c4XCW21xaI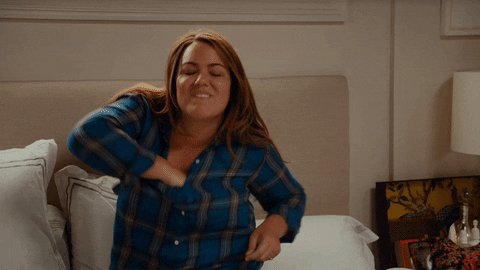 September 21, 2020 6:16am
We're passionate about bra health for breast health The link between bras and breast cancer – a bra fitters perspective https://t.co/tGE5IFxwKe

#Brafitting #Brasandcancer #BreastCancer https://t.co/pCSxZGH6Qu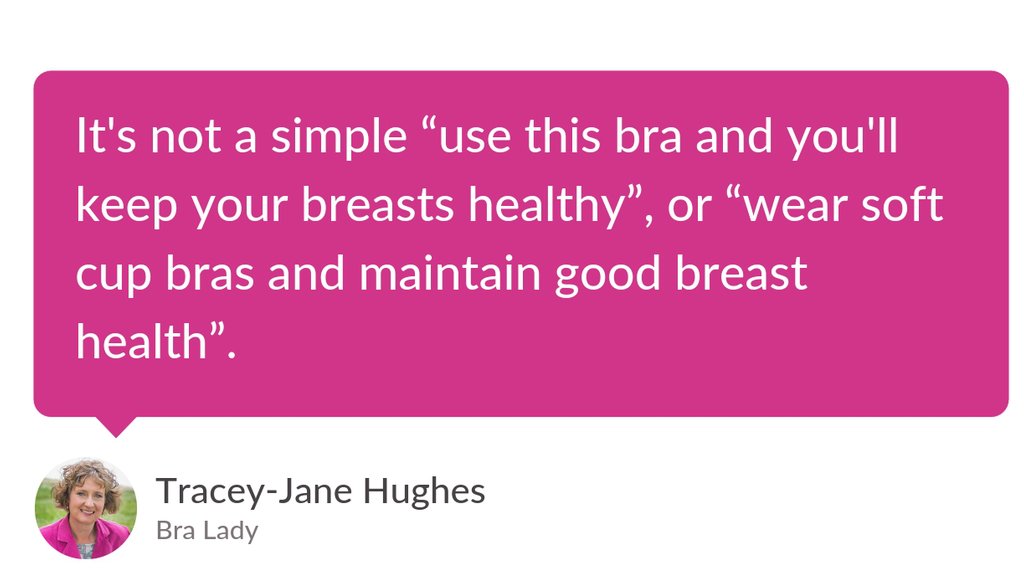 September 10, 2020 1:25pm
Delighted to be back training new bra fitters today 🙂 The trainee was amazed when she was fitted with a bra... "I now know what life changing means when women talk about bras!" #brafitting #WomensHealth #makeadifference https://t.co/HiPYZrt4SF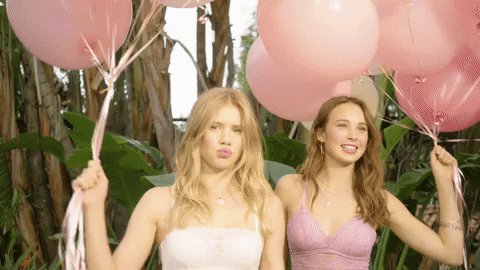 June 18, 2020 5:16am
"I had a conversation with a friend recently about my concern about women's health in African countries where many of our unwanted bras end up." https://t.co/3mwJshtLje #BreastCancer #Brasandcancer #Brafitting https://t.co/jTEddZw3Hr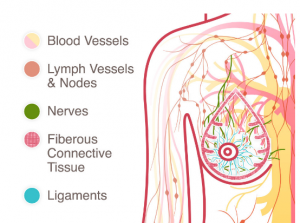 March 20, 2020 6:20am
"It's not a simple "use this bra and you'll keep your breasts healthy", or "wear soft cup bras and maintain good breast health"." https://t.co/H1DIedkVBd #Brasandcancer #BreastCancer #Brafitting https://t.co/8TGxZFh7E9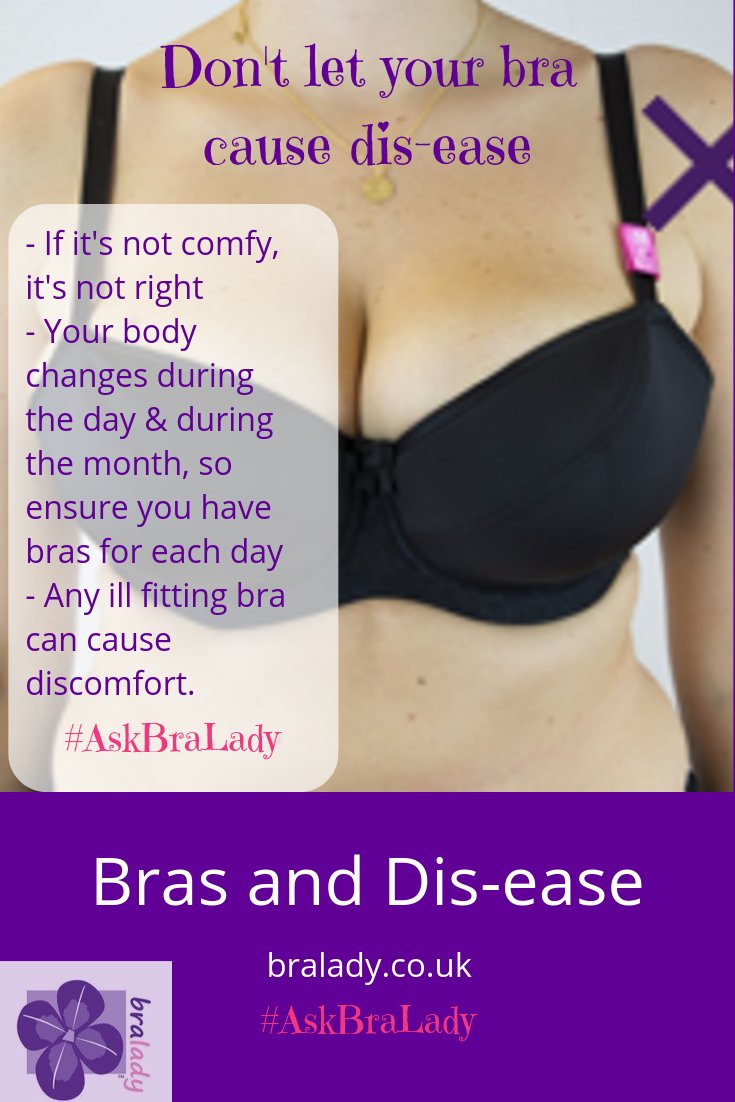 March 17, 2020 12:41pm
Staying healthy is your top priority. It's always something we're mindful of in the job we do. Each and every woman has different needs, requirements and may or may not have underlying health issues.

Each of our Bra… https://t.co/ctKBXTl1BD

March 7, 2020 6:23am
"What if you trusted your professional bra fitter, who is passionate about helping you get comfortable and supported in the best way for you, who is trained in bra health and breast health ?" https://t.co/yCjSrw2Hd7 #BraHealth #Brafitting #BraSize https://t.co/QxqoEuC7mR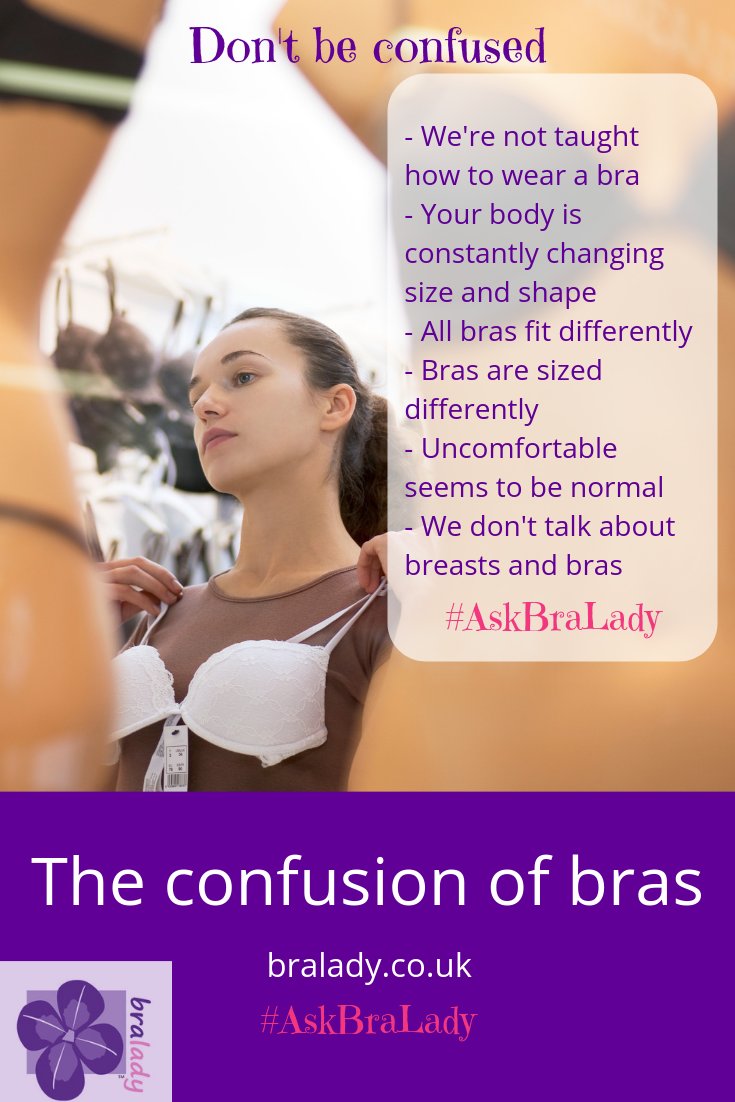 March 6, 2020 6:24am
"Depending on the bra style, bra size, fabric of the bra, and how it actually fits on YOUR body are the factors which mean if a bra is comfortable and supportive." https://t.co/ljseNqz9lQ #Supportivebras #Bratalk #Comfortablebras https://t.co/gaOA7Ssi5V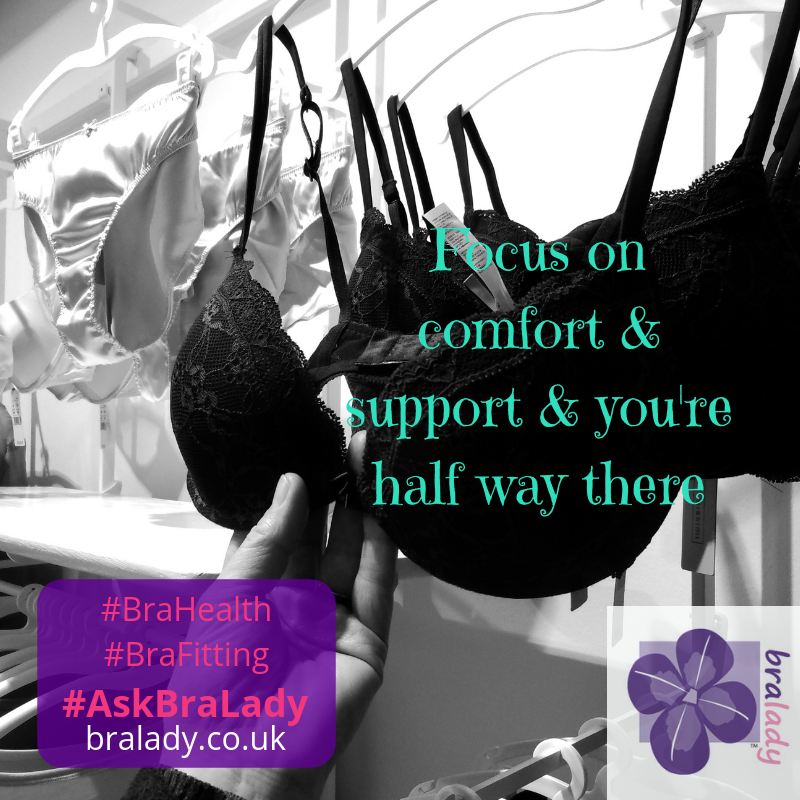 February 14, 2020 5:04am
Do you love your bra? Many women don't & today we'd like to remind you that your bra does an important job. If you don't currently love your bra it's probably time to change #loveyourbody #loveyourbra #brahealth #ValentinesDay https://t.co/qPJBIw4F3T